Speed Dial #1 alternative
Hey there! Looking to level up your new tab experience? Speed Dial is cool and all, but I believe Anori can do better. Let me try to convince you.
Widgets?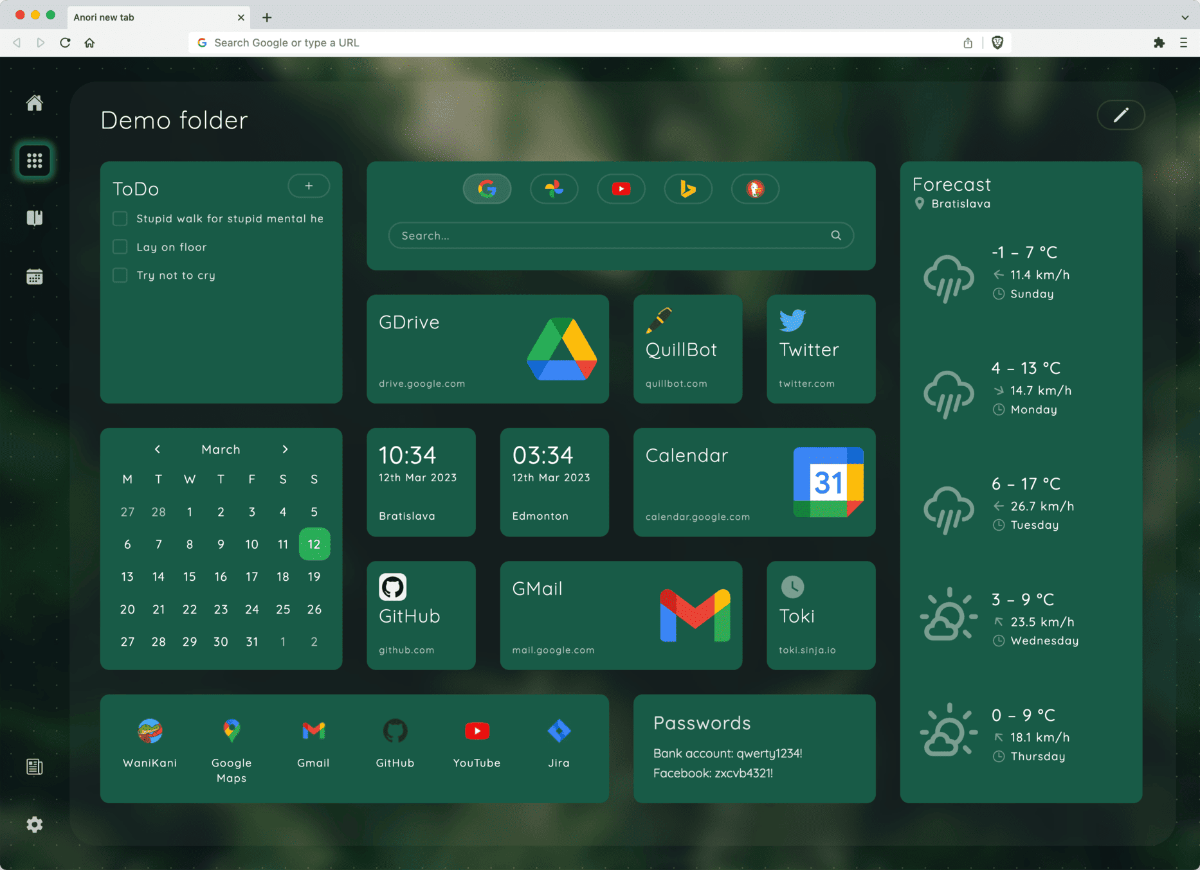 While Speed Dial has couple of useful features, Anori takes things to a whole new level. With Anori, you get a wide range of widgets to compose your own start page. From bookmarks to todos, calendar to notes, world time to weather forecast, and even top sites and recently opened tabs, Anori has it all! It's like having a personal dashboard right on your new tab page.
Organize better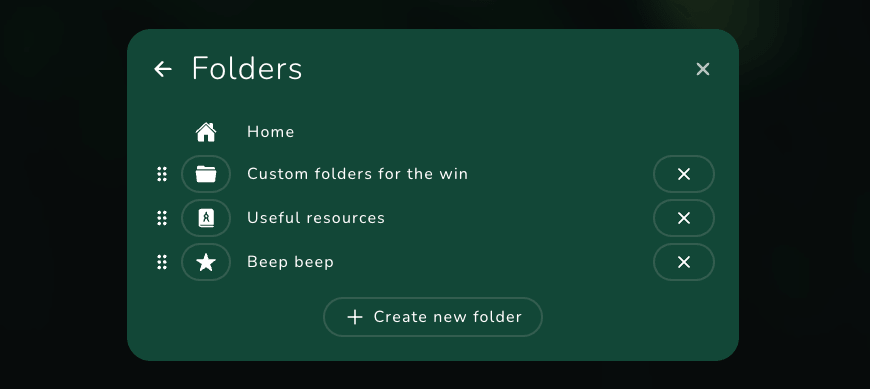 In Anori you can organize all your widgets into custom folders. Personally, I love this feature. As a freelancer, I use it to organize widgets related to active projects. Here are a few ideas for how you can use folders:
To separate work-related and personal widgets
For designers, to have a separate folder for resources
For entrepreneurs, to have separate folders for development and marketing weeks
For students, to have a separate folder for each class
Color for every mood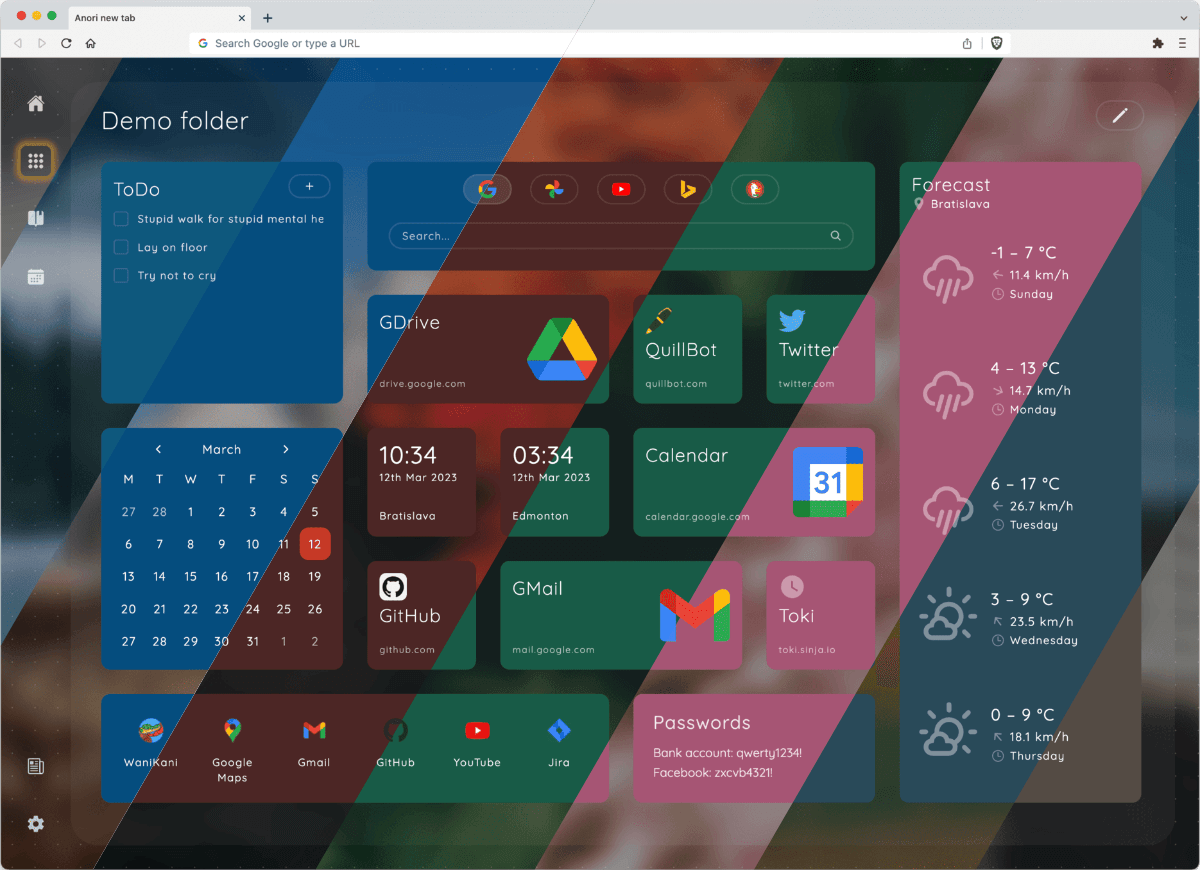 Tired of that lone bonsai tree? Anori has eight color schemes, which fully transform the extension. Green, blue, pink, blue again (it's different!), slate, oragne, red, and cerulean.