Momentum Dash #1 alternative
Don't get me wrong, Momentum is cool, I used it a lot when it just came out in 2013 (it's already 10 years, huh). But I believe Anori can do better. Let me prove this to you.
Do more for free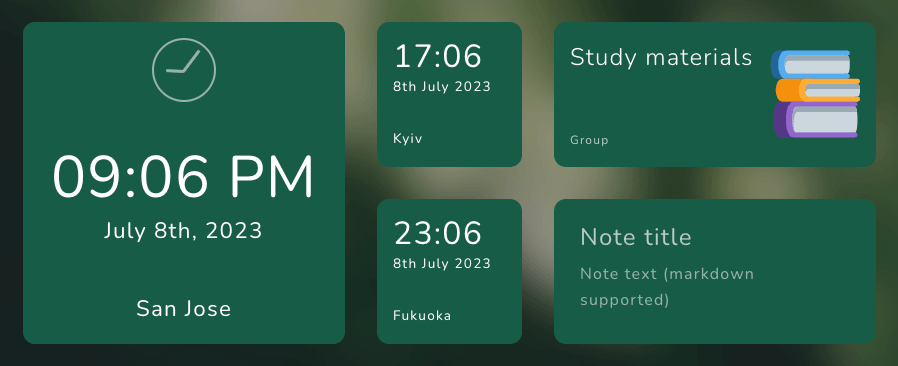 I consider some widgets, like world time, notes, and tab groups, a basic necessity, and Anori provides them for free, without the need for premium subscriptions or any limitations. Track as many time zones as will fit on your screen.
... and even more
Anori has a couple of aces up its sleeve. Need to get back to a tab you closed 10 minutes ago? No problem. Want to have something to read for your leisure time? Sure, here is an RSS feed widget. Well, did I convince you? No? Let's continue then.
Organize better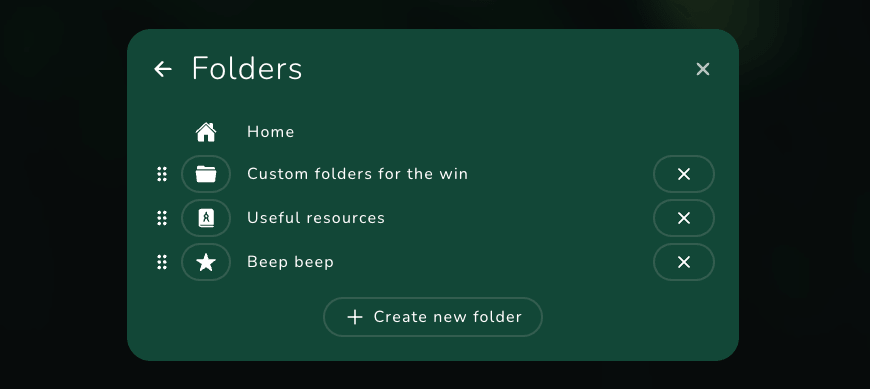 In Anori you can organize all your widgets into custom folders. Personally, I love this feature. As a freelancer, I use it to organize widgets related to active projects. Here are a few ideas for how you can use folders:
To separate work-related and personal widgets
For designers, to have a separate folder for resources
For entrepreneurs, to have separate folders for development and marketing weeks
For students, to have a separate folder for each class
Color for every mood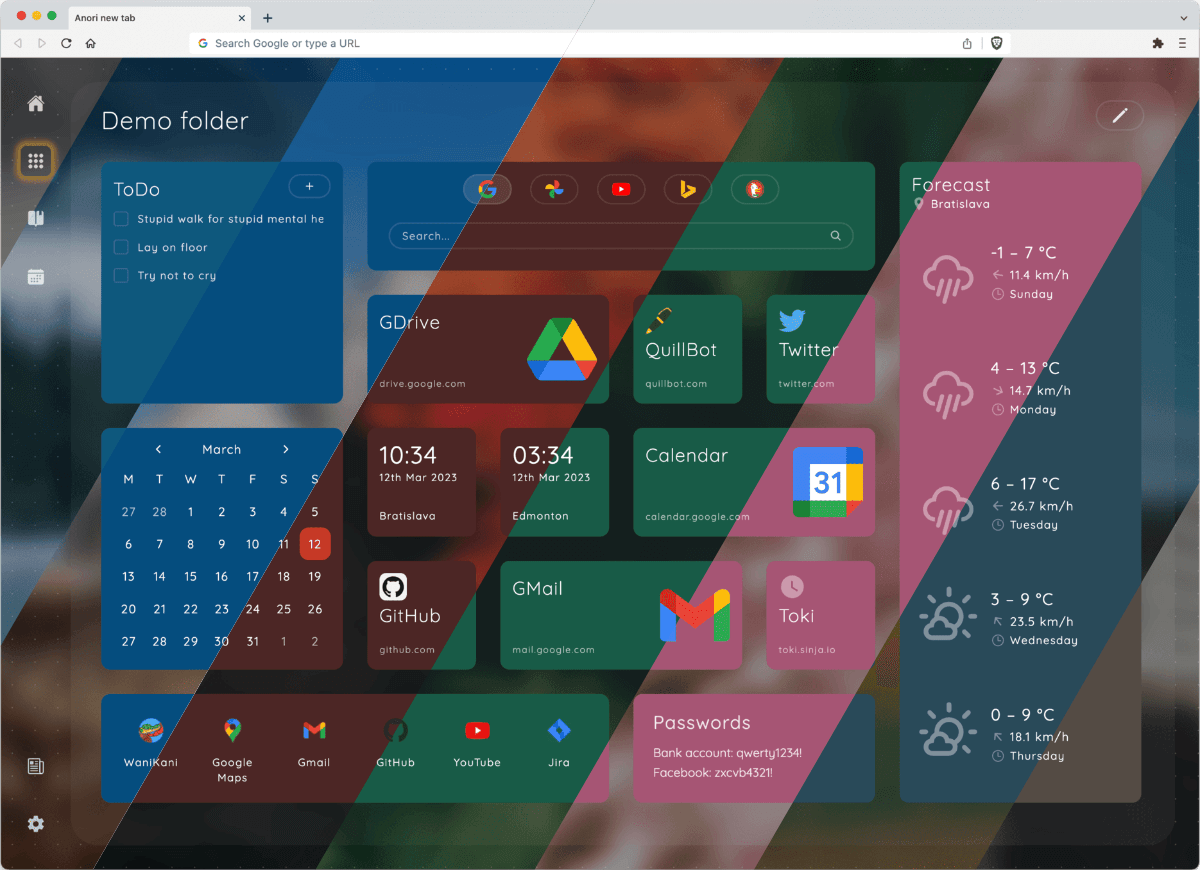 How many themes Momentum got, two? We have eight! Green, blue, pink, blue again (it's different!), slate, oragne, red, and cerulean. Yes, you can't add custom background (yet), but you can't do that with Momentum either!
So, where is the catch?
Momentum is old. He might not look the freshest, but it has quite a large set of features to propose. Anori rapidly evolves and incorporates new features, but there are still some features it misses. I'm actively working on closing this gap, but everything requires time. If Anori doesn't suit your needs now, check it out after some time, chances are it will improve a lot!